Methodology
Project KIDS is an award-winning, special performance audit of the Office of the State Auditor that integrates financial, operational, and performance data to improve data-driven decision making in Utah K-12 public education.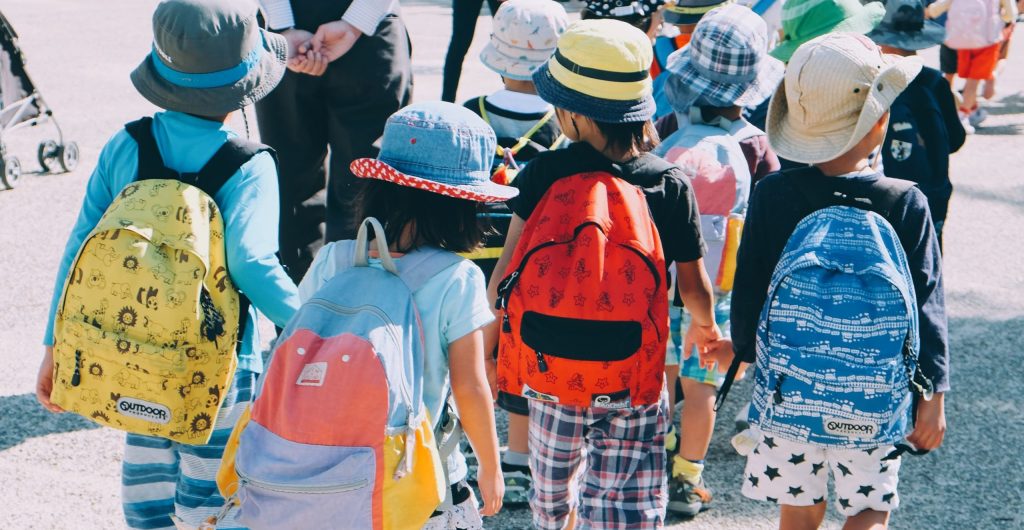 Financial
Data
Transaction-level expenditure data for each local education agency (LEA) is queried from the Transparent Utah database, and transaction-level payroll data is obtained from each school district.
Operational
Data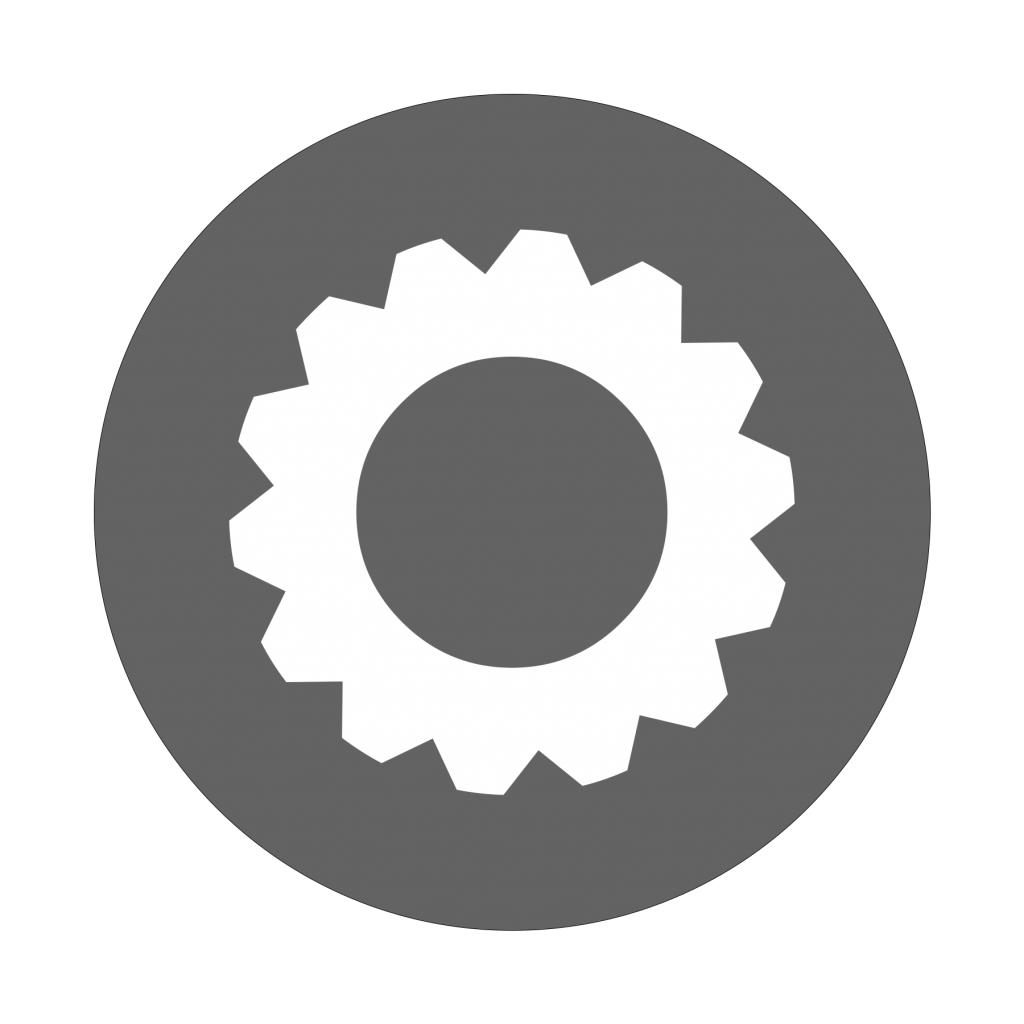 Detailed course enrollment data and student-level demographic data is obtained from the Utah State Board of Education (USBE).
Performance
Data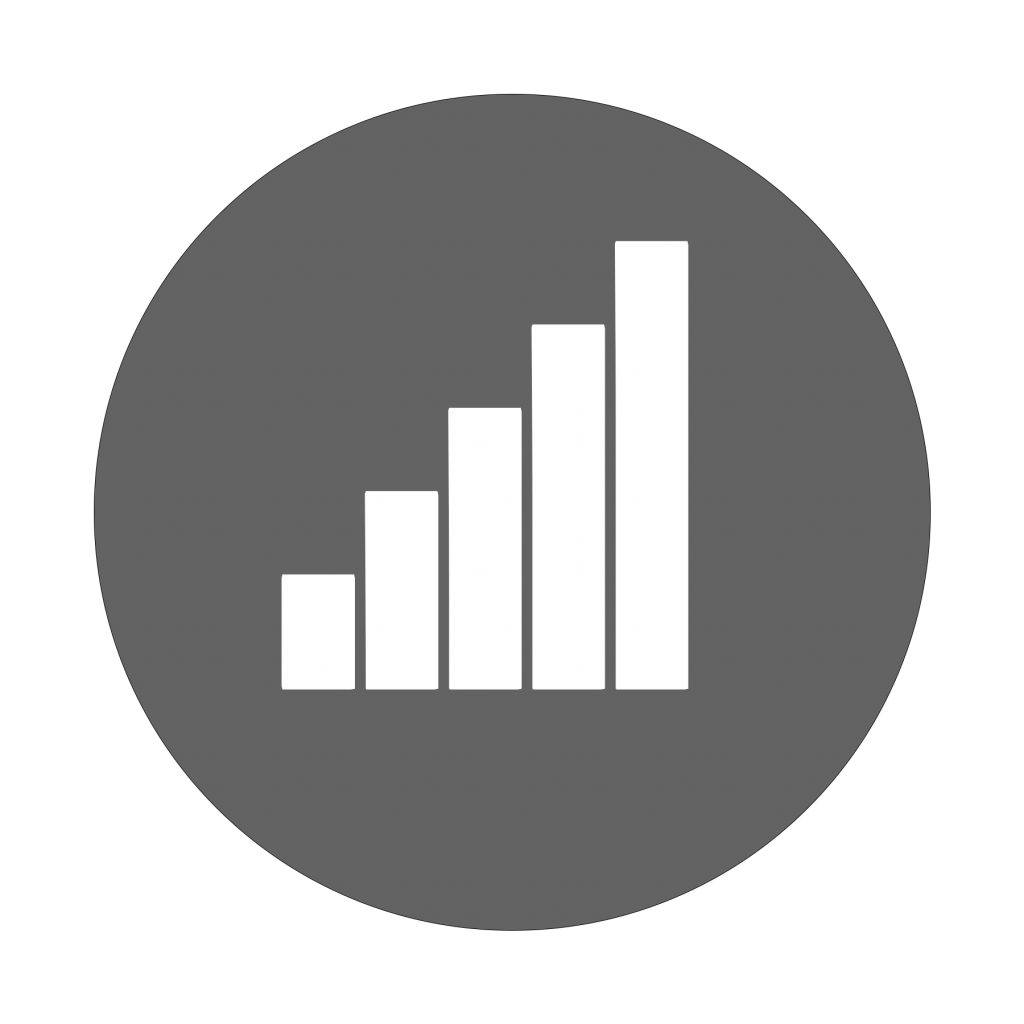 Standardized test scores, AP scores, and student GPAs are obtained from the Utah State Board of Education (USBE).
Drilling Education Spending Down to the Individual Student
Project KIDS follows resources down to the individual student level to understand how K-12 public education dollars are spent.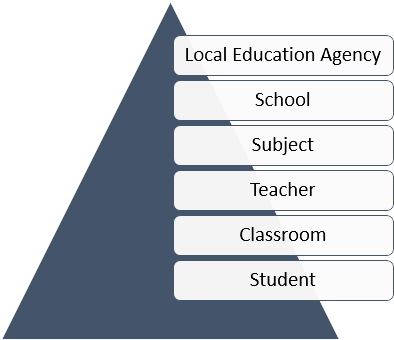 Project KIDS makes sense of education spending by categorizing all LEA expense transactions into unique spending categories, such as AP coursework or English language learning. The funds in these approximately 200 spending categories are then distributed across the students who participate in the related programs or classes.
LEA payroll data is utilized to allocate teacher salaries across the students they teach. Thus, spending inside and outside of the classroom is drilled down to the individual student.
Creating Unique Resource Profiles for Every Utah Student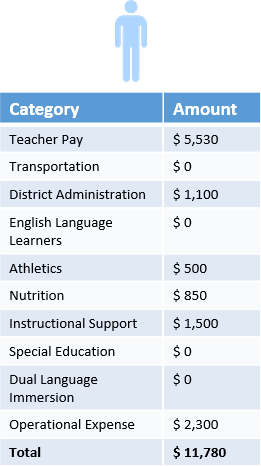 Project KIDS analyzes course enrollment and demographic data to identify which students participate in particular classes and programs
Project KIDS leverages student-level course enrollment and demographic data to identify what resources each student uses.
For example, a student enrolled in an AP course receives a proportional share of their school's AP coursework expenses while a student marked as an English language learner (ELL) receives their share of ELL funding. Thus, individual resource profiles are created for all Utah students, based on their unique course-taking patterns and demographics.
Additionally, each student's spending information is tied to their academic performance. By integrating student-level spending and performance, this methodology allows for an exploration of what resource allocations drive high student achievement.
Calculating Bottom-Up, Not Top-Down, Student Spending Averages
Project KIDS utilizes each student's unique resource profile to build up spending averages in each classroom, school, and LEA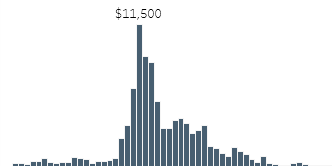 Project KIDS recognizes that a top-down spending average fails to differentiate between various student needs and consequent spending.
Thus, the individual student resource profiles are utilized to build up spending averages for each classroom, school, and LEA. Instead of reporting a simple average of per-student spending, this approach allows Project KIDS to generate a student spending distribution at each level of education.
This framework enables stakeholders and the public to ask deeper questions about equitable and effective spending practices.
Learn More About Project KIDS
The demo dashboard demonstrates the power of the Project KIDS data system. This dashboard is an example of the highly-detailed data tool that Project KIDS provides to LEA administrators to help them answer strategic resource allocation questions for their own LEA.
All data in the demo dashboard is fictitious and does not necessarily reflect actual education trends.
Dashboard – Project KIDS Demo Dashboard
The technical manual details the extensive methodology that Project KIDS developed to analyze student-level spending and performance.
Report – Project KIDS Technical Manual, Version 3.0
The literature review examines influential academic research and initiatives by other states which provide rationale for specific elements of the Project KIDS methodology.