GRAMA Requests
The Government Records Access and Management Act (GRAMA) is a Utah law that deals with the management of government records. GRAMA specifies who has access to various state records and how the law is to be administered. It is intended to balance the public's constitutional right of access to public information, an individual's constitutional right of privacy when the personal information is collected by government entities, and the public policy interest in restricting access to certain records for the public good.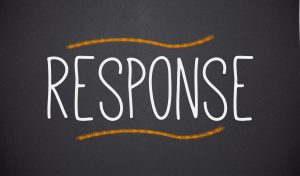 This page includes links to GRAMA requests submitted to the Office of the Utah State Auditor as well as the Office's response to those requests, including links to all records made available under the GRAMA request.
To file a GRAMA request with the Office, please use the GRAMA request form.  Please email your request to Mandy Teerlink, GRAMA Officer, at mteerlink@utah.gov.
The Office charges fees for the production of GRAMA requests consistent with GRAMA regulations.  Click to see the Office's fee schedule.
Links to GRAMA requests and Office Responses
Request


Date

Requester
Request
Office Response and Response Date
5/18/20
Brady Eames

5-18-20 Request for PTIF and State Treasurer records.

2/25/20
Chris Rebstock

2-25-20 Request for Audit Report RE: Inmate Placement Program. 

2/20/20
Accountable.US

2-20-20 Request for records and reports RE: FIRM and FIRM leadership.

2/5/20
Reginald Williams

2-5-20 Request for Special Project Reports list & audit reports RE: Dept. of Corrections. 

1/27/20
Roland Haslam, Morgan County

1-27-20 Request for hotline calls and complaints RE: Morgan County. 

1/6/20
Zak Podmore, Salt Lake Tribune

1-6-20 Request for documents and correspondence RE: San Juan County Commission.

Due to the high number of records, please contact the OSA.

11/5/19
Neopost USA, Inc.

11-5-19 Request for postage equipment lease at Office of the State Auditor.

10/31/19
Kathryn Loden

10-31-19 Request for list of disbursements RE: Inmate Trust Fund.

9/23/19
Brady Eames

9-23-19 Request for ULGTC budgets. 

9/3/19
Byron Ellis

9-3-19 Request for correspondence with Garfield County re: the transparent.utah.gov website.

7/23/19
Brett Hastings

Request on 7-23-19 for records related to HB441 regarding tax restructuring.

Due to the high number of records, please contact the OSA

6/3/19
Brady Eames

Request on 6-3-19 for notices sent from Lt. Gov re: registration of Logan City, Cache County, and ULGT.

5/9/19
Bethany Brumley, University of Illinois

Request on 5-9-19 for audit workpapers related to Single Audit and CAFR for the State of Utah.

Due to the high number of records, please contact the OSA.

2/5/19
Karren, Hendrix, Stagg, Allen & Company

Request on 2-5-19 for documents related to Utah Communications Authority.

Due to the high number of records, please contact the OSA.

7/31/2018

Robert Brown

Request on 7-31-18 for "Documents I sent you yr 2015."
Follow-up Letter from R. Brown on 8-10-18.

Response on
8-6-18.
Due to the high number of records in the response, please contact the OSA to request a copy.

5/2/2018
Lee Wood

Request on 5-2-18 for audit report on Central Utah Correctional Facility (CUCF) on violating policy on urine testing.
Request on
5-25-18 for Audits from 2000-2018.

Response on
5-18-18.
Response on
6-15-18.

2/26/2018
Kyle Walker, Pelorus Methods

Request on 2-26-18 for lists of local govt. entities within specific reporting thresholds.

Response
on 3-5-18 

 6/21/2017
 Gary Forbush

 Request on 6/21/2017 for a copy of letters from the Office to Sandy City concerning Enterprise Fund Transfers from the Water Fund to the General Fund.

Response on 6/23/2017
Additional Background information
Auditor Alert 2014-01 – Enterprise Fund Transfers

 5/16/2017
Emma Penrod

 Request on on 5/16/2017 for records related to the Division of Water Quality employee identified in a recent Office audit.

 Response on 5/18/2017

 5/3/2017
Francisco Sueuz

 Request on 5/3/2017 for records related to the Utah County Jail, Utah County Sheriff's Office and Utah State Hospital.

 Response on 5/15/2017

 4/24/2017
Edwin Mitchell Pirela

 Request on 4/24/2017 for salary information at the Utah State Prison & Gunnison Central Correctional Facility

Response on 5/4/2017

 4/7/2017
Proletariat Watch

 Request on 4/7/2017 for The annual salaries of the highest officer (e.g., CEO, Administrator, etc.) of
five Utah special districts.

Response on 4/20/2017 from the Office
Response on 4/19/2017 from the Department of Administrative Services

 1/19/2017 and 2/14/2017
Reginald Williams

Response on 2/1/2017 for the Audits and link to one responsive audit and response on 2/24/2017 for the working papers

 2/9/2017
Richard Van Wagoner, Snow, Christensen & Martineau

 Requests on 2/9/2017 for audit documents and applying Agreed Upon Procedures related to United Fire Authority

Response on 2/22/2017

  1/3/2017
Deanne Winterton, the Morgan County News

 Request on 1/3/2017 for State Auditor's letter to Morgan County, perhaps Report No. MOCO-16-SP, dated around July 21, 2016.

Response on 1/9/2017 and link to report

 10/13/2016
 Lee Wood

 Request on 10/13/2016 for "Audits done on all the money that is payed [sic] to the Utah State Prison… from 1999 to current 2016…."

Response on 10/17/2016

 10/5/2016
Michael Lazar
MarketSphere

 Request on 10/3/2016 for uncashed or unclaimed checks, bonds, warrants etc

Response on 10/5/2016

 1/14/16
Town of Mantua
Lori Hurd, Financial Clerk

 Request on 1/14/2016 for Result of Working Papers review (year 2014) issued to Matt Regen, CPA, of Logan, Utah from the Utah State Auditor's Office

Response on 1/25/2016

 1/14/16
Reginald Williams

 Request on 1/14/2016 for copies of two reports;  Report No. 13-JSSD-8L – Jordanelle Special Service District and Report No. 15-SIT-8 – School and Institutional Trust Lands Administration

Response on 1/29/2016

 12/21/15
Reginald Williams

 Request on 12/21/2015 for records relating to Federal Funds Compliance Audits and Fraud and Compliance audits

Response on 1/6/2016

 10/29/15
 Dan Harrie

 Requestion 10/29/2015 for Records related to Claims submitted to the Board of Examiners for Monica Larsen Elliott,
claim for $3,405,242
and Brenden Yates,
claim for $4,374,196

Response on 11/15/2015

8/18/15
Jeffrey L. Silvestrini, Attorney for Skypark Airport Associates, LLC

Request on 8/18/2015 for records relating to any complaints made regarding disbursement of grant funds by the Utah Department of Transportation to Skypark Airport Associates, LLC and/or Skypark Airport

 Response on 8/26/2015 to 8/18/205 Request

 8/4/2015
 Trent Henke

Request on 8/4/2015 for records relating to audits of State entities including budget hours vs. actual audit hours as well as proposed and accepted journal entries

Response on 8/17/2015.  Due to the high number of records, the records are available as a zip file

 6/8/2015
Mark Gaylord
Ballard Spahr, LLP for JSSD

 Request for Production of Records on 6/8/2015 relating to JSSD and Report No. 13-JSSD-8L – Audit of the Jordanelle Special Service District
Expected Cost Approved by Mark Gaylord 7/17/2015
Appeal to State Auditor Dougall by Mark Gaylord 9/28/2015

2/19/2015
 Utah Education Association

Request 2/19/2015 for information related to a performance audit to help ensure the safety of vulnerable populations
Appeal 4/6/2015 to 3/6/2015 Response

Response 3/6/15 to 2/19/2015 request
Response 4/16/2015 to 4/6/2015 Appeal including Audit Plan and Copy of Final Audit

 1/29/2015
Brian Maffly
Salt Lake Tribune

 Request 1/29/2015 for information related Report No. 15EMCO concerning Emery County

Response 2/4/2015 to 1/29/2015 Request

 1/28/2015
Nate Carlisle
Salt Lake Tribune

Request 1/28/2015 for information related to Twin City Water Works, including any existing inventory of the responsive documents

Response 2/3/2015 to 1/28/2015 Request

 10/24/2014
Stephen Capson, Wasatch County Councilman and JSSD Board Member

Request 10/24/2014 for any information related to Stephen Capson
Appeal 11/7/2014 of 11/3/2014 Response

Response 11/3/2014 to 10/24/2014 Request
Response 11/20/2014 to 11/7/2014 Appeal

 9/18/2014
Kristina Kindl
Salt Lake City School District

Request 9/18/2014 for information from or to Mr. J. Michael Clara, member of the Salt Lake City School District Board of Education

Response 10/6/2014 to 9/18/2014 Request

 7/21/2014
Mark Gaylord
Ballard Spahr, LLP for JSSD

Response 8/1/2014 to 7/21/2014 Request
Response 9/5/2014 to 8/22/2014 Appeal
Records Committee Denial of Appeal 12/22/2014

4/22/2014
 Louis Malek

Request 4/22/14 for audits regarding the Department of Corrections, specifically for the Draper prison including the prison's Medical Services or Food Services unit.

4/14/2014 – 4/21/2014
–
4/24/2014
Steve S. Rawlings
Davis County Clerk/Auditor

Request 4/14/2014 for audits and a variety of records from the Office of the Utah State Auditor, specifically those worked on by Van Christensen
Response from Steve S. Rawlings on 4/24/2014 in response to OSA GRAMA response

4/14/2014 – 4/21/2014
L. Douglas Stone
Lead Reporting Auditor
Davis County Clerk/Auditor's Office

Request 4/14/14 for information from the Office of the Utah State Auditor about Post Employment Benefit Plans

2/5/2014 – 2/10/2014
Lynn Packer

First Request 2/5/2014 concerning automotive usage by the Office of the Attorney General
Second Request 2/10/2014 Continuation

Response 1: 2/6/2014 and attachment
Response 2:  2/10/2014

1/3/2014 – 1/16/2014
Brian Haun
Smith Hartvigsen PLLCAttorneys at Law

Request 1/3/2014 for records corresponding to the J. Rodney Dansie, the Dansie Family, or Dansie Water Company, Foothills Water Company, Bagley & Company et al.

11/5/2013
Paul Lydoph, IIILydolph & Weierholt Attorneys at Law

Records pertaining to Adam Ferre
Records pertaining to Angie Ferre

6/18/13
and
7/31/13
and
9/20/13
John E.S. Robson
Fabian Law

Initial Request: Any correspondence, email or other communication between the Office of the Utah State Auditor and any other party regarding the Board of Education of Salt Lake City School District or the Salt Lake City School District (collectively referred to as the "District"
Records related to any complaints about the District received by the Office of the Utah State Auditor form (sic) any individual or entity; and
Any documents provided to the Office of the Utah State Auditor under the its (sic) hotline program that relate to the District.
Complete Request
John Robson Appeal 7/31/2013
Complete Appeal

Response to Initial Request 
7/2/2013

6/19/2013
and
9/5/2013
and
10/1/2013
Reginald Williams

Any Audits of the Utah Public Treasurers' Investment Fund from 2007 to present.
Complete Request
Continuation of June Request and Response 9/5/13
Complete Request (continuation)
Continuation Request 10/1/2013
Complete Request (2nd continuation)

Response
6/24/2013
Complete Response (continuation)
9/12/2013
Complete Response (2nd continuation)
10/1/2013

4/22/2013
Reginald Williams

Requested Items: Report no. 7FR04
Any Audit regarding the Inmate Trust Fund Account After 2007
Any Audit regarding the Dept of Correction's procurement practices since 2007.

Response 4/30/2013

 
 
 
 .
 
 
 
 .