Welcome to the State Auditor Hotline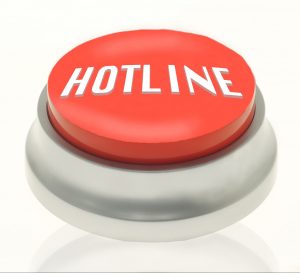 The Hotline program provides an avenue for citizens, including public employees and contractors, to report their concerns about potentially improper governmental activities. To submit a Hotline Complaint please use the Hotline Reporting Form.
When a public employee reports a concern about their employer, in good faith, they also invoke certain legal protections outlined in Utah's Whistleblower law.
Overarching objectives of the Hotline program are:
To assist governments by identifying opportunities for Improvement in operations and compliance.
To foster good governance practices at all levels of state and local government.
To empower citizens to be actively engaged in ensuring government transparency and accountability by providing education and resources.
To accomplish these objectives, the Hotline team evaluates the merits of all complaints to determine the most efficient and effective method for addressing the reported concerns. After evaluation, we may:
Accept the complaint and investigate as resources allow;
Determine whether another entity is better suited to investigate and recommend referral of the complaint;
Provide resources to empower the complainant to take necessary actions that will ensure government transparency and accountability.
Please see the FAQs for more information on the Hotline program and the complaint process.
If you have questions, please contact the Hotline team.
Email: auditorhotline@utah.gov
US Mail: OSA Hotline, PO Box 142310, SLC, Utah 84114-2310
Complainants may call the hotline at 801-538-9777 for more information.