Project KIDS Awards
Project KIDS is an award-winning, special, in-depth performance audit of public education that integrates financial, operational, and performance data to create interactive visualizations. This informs Utah stakeholders where the money is going in public education, so you can better determine how well that money is being spent.
In June 2022, the Office of the State Auditor announced that Project KIDS received the NSAA Excellence in Accountability Awards for Special Projects from the National State Auditors Association.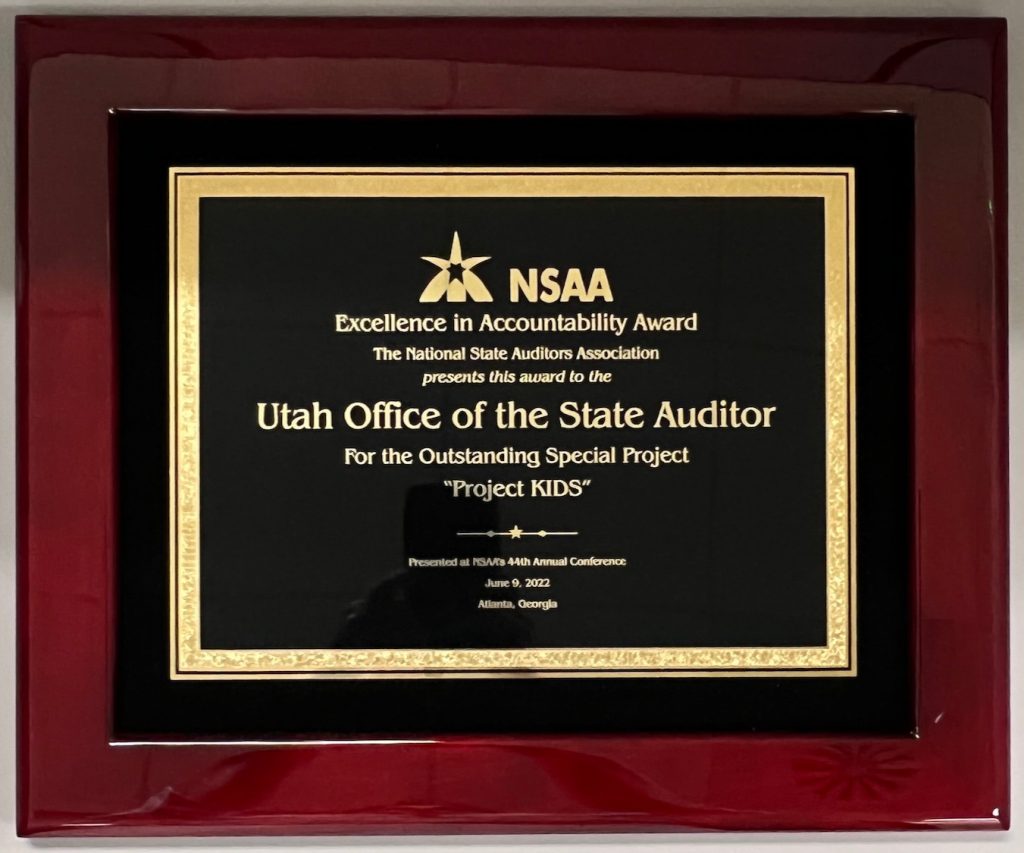 Project KIDS identifies student-level spending and performance to allow stakeholders to explore what resource allocations drive improved student achievement. Interactive dashboards are made available to authorized local education agency (LEA) administrators and statewide visualizations are available on the Project KIDS home page: auditor.utah.gov/kids.
The rich data resource compiled by Project KIDS has been used to advance research and evaluation efforts, has provided state-level officials with opportunities to better focus resource use, and has allowed LEA administrators to better understand their school operations and to redirect resources to better align spending with their strategic objectives.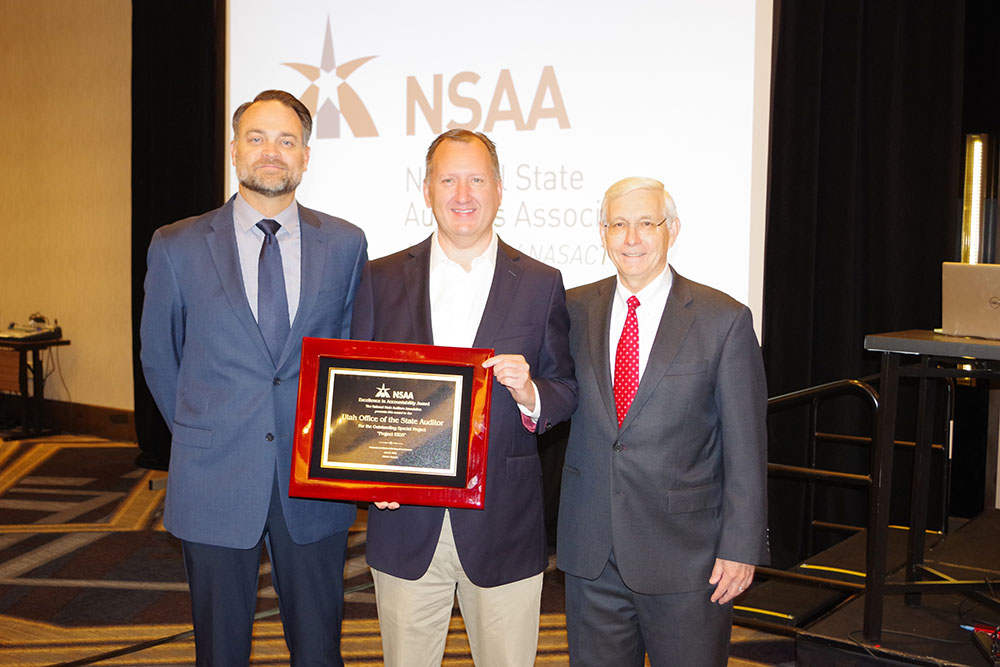 The NSAA Excellence in Accountability Awards are given to recognize outstanding performance audits, forensic reports, and special projects performed by auditor offices across the nation.
Audits are evaluated based on criteria related to the significance of their impact and usefulness, the uniqueness of the objective or subject matter and the level of innovation in process, presentation, and outcome.
The National State Auditors Association is dedicated to improving state government by providing opportunities for the free exchange of information and ideas and promoting accountability, transparency and the observance of professional audit standards. NSAA is a secretariat managed by NASACT, the premier organization working to bring together state auditors, state comptrollers and state treasurers to cooperatively address government financial management issues. For more information, see https://www.nasact.org/nsaa_committees.
The news release and related information may be found below